Tina May with pianist David Gordon
Saturday -
October
15,
2016
7:30
St Giles' Church Oxford
Tina May with pianist David Gordon
Tina May with pianist David Gordon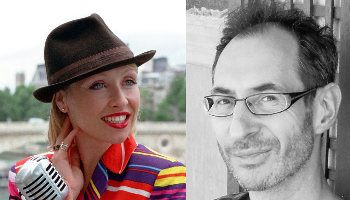 JASG's Jeanne Darke writes: "Glamorous, beautiful, and internationally renowned jazz diva TINA MAY will be known to so many through her numerous award-winning recordings and her long-standing association with world famous bands, particularly through her many appearances in Italy and France (she is a fluent French speaker, which she studied at University). As an accomplished globe trotter she's recently toured Singapore and Hong Kong. Tina will be accompanied by a JASG longstanding favourite, genius composer/pianist David Gordon.  A veritable treat in store!"
"May is one of the brightest jazz singing stars to emerge in recent years" Jazz Journal
"Considered as one of the finest jazz vocalist's the UK has ever produced." All Music Guide
"David Gordon - a richly gifted player with a sparkling style and boundless imagination" Independent on Sunday
We are very grateful indeed for the generous support of our various sponsors, including our next-door neighbours at The Old Parsonage Hotel and others.  See our 'Sponsors' page for more details. Sponsorship will help the 2016 JASG concerts to support 'War Child' and 'Save The Children' once again.
Tickets £15/£12 Concessions/£8 Students with ID
Available on the door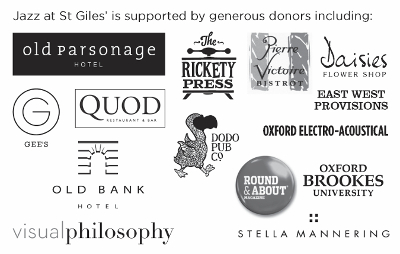 share: