David Gordon Trio
Thursday -
December
01,
2016
7.30 pm
St Giles' Church Oxford
David Gordon Trio
David Gordon Trio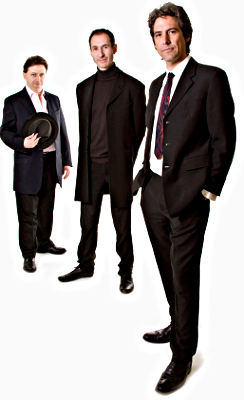 JASG's Jean Darke writes: "How very happy we are to welcome back ('by public demand'), for the umpteenth time,  a JASG favourite, David Gordon with his trio: Alex Dankworth on bass, and the astonishing Paul Cavacuiti with his thrilling and subtle drumming.  This 'one mind' trio will provide their usual lyrical and cerebrally stimulating music making. JOY!!"
The David Gordon Trio has a unique and individual sound world, a strong pedigree and a worldwide following. Their music is characterised by searingly beautiful melodies, free-flowing improvisation and quick-fire humour.
"The players have been described as "strong and inventive musicians" JAZZWISE, and their music is "beautifully played and recorded" MUSICIAN, and "thoughtful, intelligent, romantic" CADENCE."
We are very grateful indeed for the generous support of our various sponsors, including our next-door neighbours at The Old Parsonage Hotel and others.  See our 'Sponsors' page for more details. Sponsorship will help the 2016 JASG concerts to support 'War Child' and 'Save The Children' once again.
Tickets £12/£10 concessions/£5 students with ID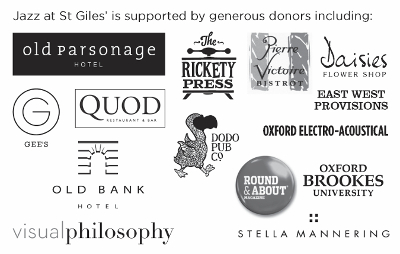 share: