'Blue Note' with Tommaso Starace and Michele Di Toro
Saturday -
November
12,
2016
7.30 pm
St Giles' Church Oxford
'Blue Note' with Tommaso Starace, Michele Di Toro
'Blue Note' with Tommaso Starace and Michele Di Toro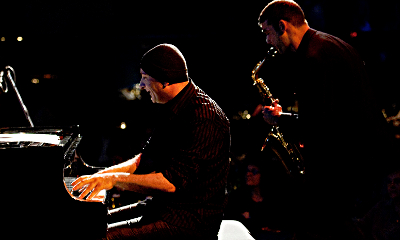 JASG's Jean Darke writes: "How truly lucky we are to have persuaded our favourite sax player Tommaso Starace and the sensational pianist Michele di Toro, from 'Blue Note' Milan, to fly over especially from Italy and give us another amazing evening. We were all familiar with Tommaso's haunting and lyrical playing from his many appearance for us, particularly the wonderful illustrated lecture/recital of his compositions related to the cities of his youth, Florence, Venice, Rome, Naples, but last year we were blown away by the astonishing virtuosity of his guest pianist and friend, Michele, who away from his frequent classical appearance with leading orchestras, provided an evening of consumate jazz piano. A treat in store: Tommaso and Michele will especially feature music from their latest CD release."
Tommaso and Michele, clearly musical soul-mates (and technical virtuosi), compose/arrange/solo and improvise to evoke images in the minds of their listeners.
"Starace's as hot as Rome in summer on alto, and as cool as Alaska in winter on soprano. Di Toro provides the spring and the autumn,
A duo for all seasons but, most of all for now!" (Lance - 'Bebop spoken here)
We are very grateful indeed for the generous support of our various sponsors, including our next-door neighbours at The Old Parsonage Hotel and others.  See our 'Sponsors' page for more details. Sponsorship will help the 2016 JASG concerts to support 'War Child' and 'Save The Children' once again.
Tickets £12/£10 concessions/£5 students with ID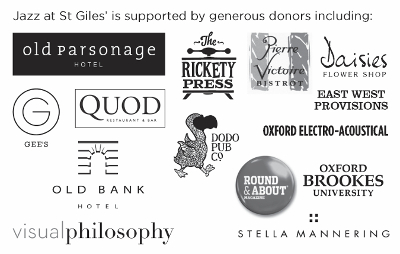 share: