Christmas Special with the Ben Holder Quartet
Saturday -
December
10,
2016
7.30 pm
St Giles Oxford
Christmas Special with the Ben Holder Quartet
Christmas Special with the Ben Holder Quartet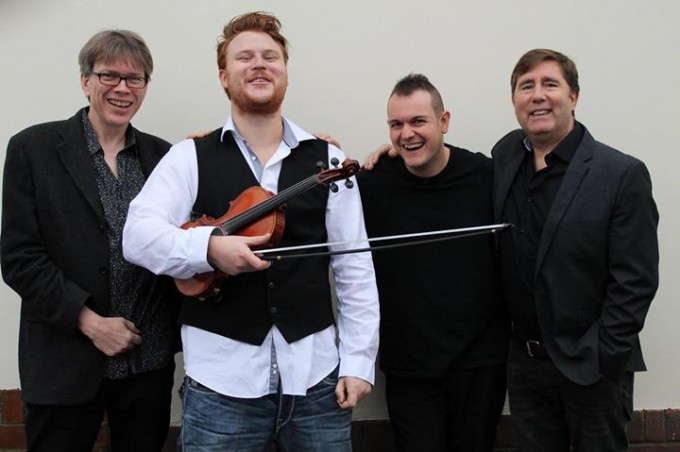 JASG's Jean Darke says: " OK you might have missed BEN HOLDER appearing with Gypsy Fire this year, but don't despair coz' JASG favourite Ben will be devising for our delight a CHRISTMAS SPECIAL, with his wonderful quartet. We'll marvel, as usual at Ben's plethora of talents, on the jazz violin I(a true heir to the great Stefan Grapelli), his terrific piano playing, wonderful vocals of his haunting and memorable songs (usual request from me, Ben, for "She"). Ben's a "wow" in the U.S. Of A as much as he is here and we're lucky to have him return to us.  
A truly festive end to another great series and grateful thanks to our now nationwide fan base. If we can top the amazing amount we raised for War Child and Save the Children with our JASG Autumn Series Three 2015 (£5,020 and 74 pence!) wouldn't that be wonderful? JUST COME AND SUPPORT US!! JEAN D."
The BHQ is Ben's passion project and a truly fabulous ensemble, delighting audiences with all styles of jazz, blues and swing - there's even a few Beatles numbers thrown in for good measure!
"That man Holder…. If he was playing electric guitar behind a screen you'd swear it was Jimmi Hendrix come back to life. So fast. So melodic." Jonathan Craymer - Grapevine Live
"Ben Holder has the warmth and flexibility of a sax player, and all the extra possibilities of a string instrument - lightning speed harmonics, col legno, glissando and double stopping. Chilled and confident, he also has the capaciy to switch seamlessly within the same bar from virtuosic violin to vocals" London Jazz Review
We are very grateful indeed for the generous support of our various sponsors, including our next-door neighbours at The Old Parsonage Hotel and others.  See our 'Sponsors' page for more details. Sponsorship will help the 2016 JASG concerts to support 'War Child' and 'Save The Children' once again.
Tickets £12/£10 concessions/£5 students with ID
Ben performing at the Hideaway, London's premier live music and comedy club, in 2016
Ben performing at 'The Bank', a pub in Battersea, South London in 2010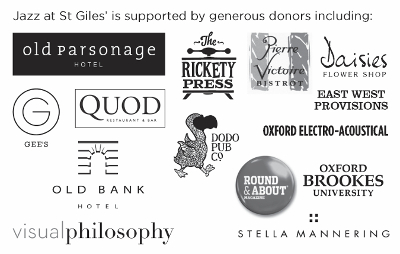 share: