Pete Oxley and Nick Meier – Guitar Duo with Rohan Byrt
Saturday -
September
22,
2018
7:30pm
Pete Oxley and Nick Meier - Guitar Duo with Rohan Byrt
Tickets available on the door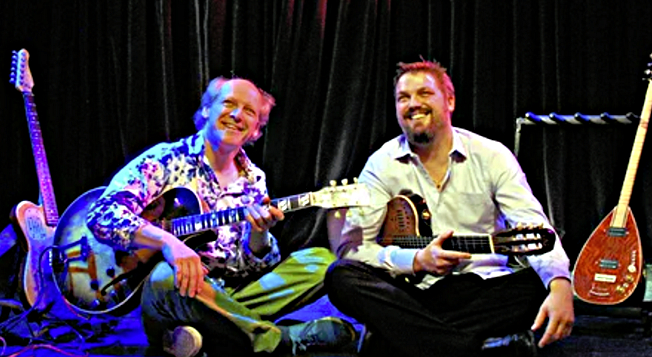 PETE OXLEY & NICHOLAS MEIER'S sensational guitar duo, playing an exhilarating mix of their own compositions and 'standards', displaying their mind-blowing techniques on a variety of different exotic instruments - a visual treat in itself.
STOP PRESS! Pete and Nick are joined tonight by guitarist Rohan Byrt who brings his own special magic to the gig.
Check out his YouTube video below as well as Pete and Nick's below that
" I always come away from their concerts on a jubilant Cloud Nine, which lasts for several days.." (enthusiastic audience member.)
Tickets available on the door
share: