Rob Terry Trio plays Gershwin
Saturday -
November
26,
2016
7.30 pm
St Giles' Church Oxford
Rob Terry Trio plays Gershwin
Rob Terry Trio plays Gershwin
JASG's Jean Darke writes: "ROB TERRY, who with his trio gave us an astonishing performance two years ago of his amazing classical/jazz  innovative compositions will be replenishing our delight with an evening of his take on the genius of George Gershwin - "who could ask for anything more?" (Quote from George & Ira's song "You say toma(e)to and I say tomaato". Looks like this one's  going to be "S'wonderful" and even a 'rhapsody in blue? Be sure to book."
The Rob Terry Trio was initially formed to bring a new "Jazz" perspective to the "Classically" modelled compositions of pianist Rob Terry. Drawing on an extraordinary musical relationship between him, bassist Paul Jefferies and drummer Charlie Stratford, the trio explore wide ranging musical territory; modern 'Classical' composers such as Prokofiev, Stravinsky and Ravel, the harmonic and rhythmic language of contemporary jazz and a breathtaking lyricism are combined to form a rich soundscape.
 "A sparkling and original interpretation of the piano trio, combining grace with a subtle edge, bringing together influences from Ramsey Lewis to Jarrett to Chopin, within a wrapper of deeply creative compositions,a delight." Ealing Jazz Festival 
We are very grateful indeed for the generous support of our various sponsors, including our next-door neighbours at The Old Parsonage Hotel and others.  See our 'Sponsors' page for more details. Sponsorship will help the 2016 JASG concerts to support 'War Child' and 'Save The Children' once again.
Tickets £12/£10 concessions/£5 students with ID
Rob Terry Trio 'The Law Of Three' from Rob Terry Trio on Vimeo.

Rob Terry plays Scenes from Porgy and Bess by George Gershwin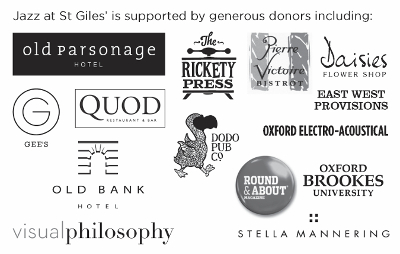 share: