Ewan Bleach – The Saxophone
Saturday -
November
11,
2023
Ewan Bleach - The Saxophone
Developing styles of the1920s and 1930s
Welcome to the Jazz Age!
After the stunning success of our 'Under Milk Wood' concert in the Autumn, we're offering 'Jazz at St Giles' patrons another evening of music interspersed with some enlightening narration.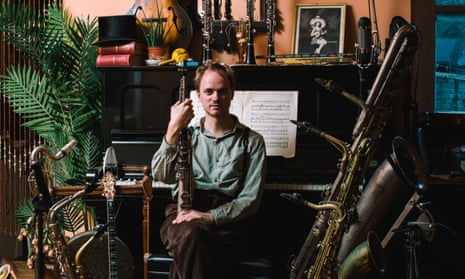 Ewan Bleach is a clarinettist, saxophonist, pianist and singer specialising in old-style jazz. He runs a variety of regular jazz nights in London and collaborates with many original music projects in a wide variety of styles. His inspirations include Sidney Bechet and Lester Young
The Guardian: He's one of a small but growing body of younger musicians keen to explore what he calls the "rich and melodic" work of the old songwriters. Bleach plays tenor, alto and soprano saxophones, plus clarinet, all with perfect control and a gorgeous tone, particularly on tenor.

The Syncopated Times: ...his mastery of the instrument is such that he can play countless jazz standards—as well as waltzes, polkas and more—with just one hand, accompanying himself on the piano with the other. And in any key you care to name

The Prickle: ... a quiet slice of magic
Ewan has made a close study of the developments in saxophone playing techniques and styles through the 1920s-1930s and he will illustrate and talk about the development of jazz from that period and later with authentically played examples.
Saxophonists honed their skills in creating captivating solos that flowed seamlessly within the jazz ensemble's performance. The saxophone's ability to mimic the human voice, and to articulate rapid and intricate lines, allows for breathtaking solos that speak volumes without uttering a word.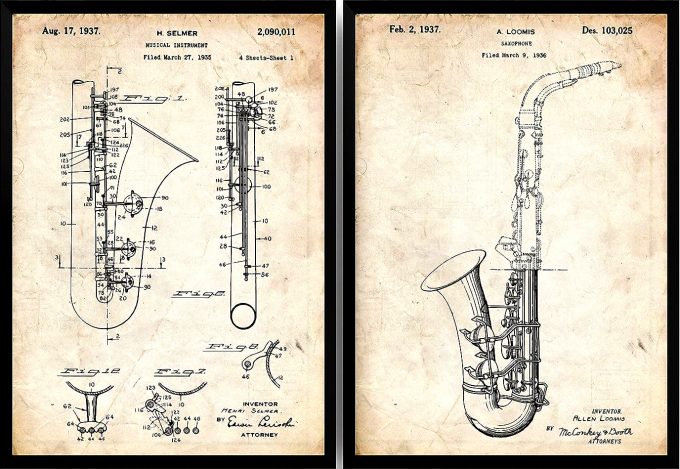 Selmer Saxophone Patent 1937
An evening of jazz in the 1930s was a magical experience, where the saxophone's evolving techniques contributed to the genre's allure. The instrument's ability to convey a wide range of emotions, from joy to sorrow, its incorporation of techniques like vibrato and growling, and the ground-breaking work of influential saxophonists defined the era's musical landscape and continues to inspire musicians to this day.
Ewan's interest lies primarily in the old sensibilities of pre-war music that he calls "music for dancing and romancing". He enjoys setting the mood as much as being in the limelight.
It's going to be an evening of nostalgia when you can to sit back and relax, learn about how the saxophone influenced the jazz styles we know today - or even sway gently in the aisles as the mood takes you!
share: