Trifarious Trio – Russian Roulette
Saturday -
October
13,
2018
7:30pm
Trifarious Trio - Russian Roulette
Tickets available on the door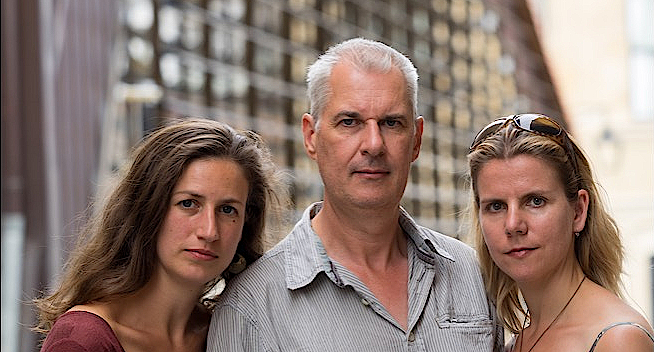 Tickets - £15 standard, £12 - concessions (over 65 and disabled), £8 - students with ID, £5 - under 18 and carer for accompanied disabled person.
Lovers of contemporary classical music as well as jazz enthusiasts will appreciate our adventures at JASG in exploring new horizons with this amazing trio, currently 'artists in residence' at the University of Surrey for 2018/19. Their performances at the Guggenheim Museum in Bilbao last year had queues triple looping  to get in. They will perform numbers from their top selling CD, including those of  sax supremo Barbara Thomson's 'Russian Roulette, The Flying Dutchman', Andy Scott's 'Stride'; Tim Brady's 'Triple Riffing' etc.
Their spellbinding jazz fusion sound spectrum is the result of an unusual jazz instrumental alliance: Tim Redpath clarinet, Rachel Calaminus violin/viola, Nadine Andre piano.
Here's a foretaste of their exciting sound - don't miss this rare chance to hear it right here in Oxford!
Tickets available on the door
share: