Chris Ingham & Mark Crooks
Saturday -
September
18,
2021
07:30pm
Tribute to Billy Strayhorne
Chris Ingham & Mark Crooks
(Tickets available for in-person attendance or online only. Unsold tickets will be available at the door.)
Tickets: In person attendance: £20.00, Online view £5.00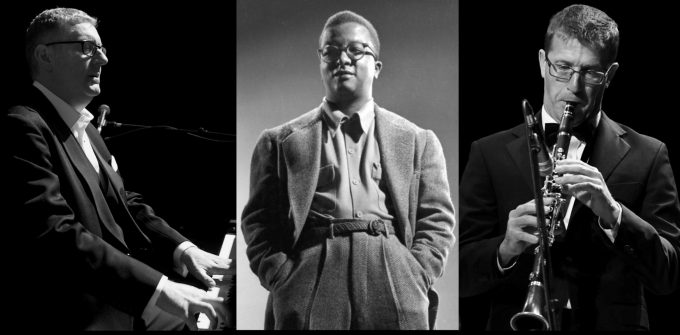 Don't miss this event!
"Billy Strayhorn was my right arm, my left arm, all the eyes in the back of my head, my brainwaves in his head, and his in mine" DUKE ELLINGTON
Join singer-pianist Chris Ingham and clarinet/saxophone star of the John Wilson Orchestra Mark Crooks and dip into this fascinating repertoire for elegant, swinging ruminations on Strayhorn's musical genius.
---
Selfless and inspired collaborator with Duke Ellington 1939-1966, Billy Strayhorn composed the remarkable Lush Life and some of the most vivid and haunting highlights of Ellingtonia, including Take The A Train, Chelsea Bridge, Lotus Blossom and Blood Count. He was also co-composer of Satin Doll, Day Dream, Isfahan and many other masterpieces.
---
"Ingham…one of the UK's best singer-pianists" EVENING STANDARD
"Crooks' tenor raises the hairs on the back of the neck" LONDON JAZZ NEWS
"Swinging, supple and extremely expressive" JAZZ JOURNAL
CLICK HERE
... to join our JASG mailing list 
Join our mailing list to be kept in touch,
Thanks also to our generous 'in-person' sponsors: Maureen & Chim Chu, Mark Russell, Philip Shirtcliff
share: