The Titanic House Band
Saturday -
July
06,
2019
7:30
House Band
The Titanic
Tickets on the door >>Tickets £12/£10/£8 students, £5 children under 18<<
NB - We made a mistake listing ticket prices on some of our promotional material for this concert. The correct (lower) prices are shown above. If you paid more for your ticket online and have not yet been refunded, please mention this at the door. We have already emailed you about obtaining an online refund via Eventbrite.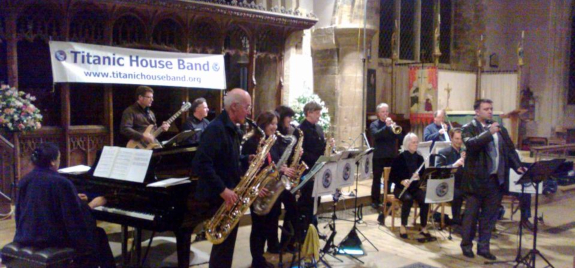 The Titanic House Band is a wind and brass orchestra with piano, bass and percussion based at the European School at Culham, near Abingdon, Oxfordshire.
share: